Worldwide innovation: for the first time in a Continuous Ink Jet Printer, a built-in automatic and intelligent system provides reliable printer operation in case of power failure. Should the power be interrupted for less than 30 seconds, the printer continues operating. If the supply is cut off for more than 30 seconds, the printer starts the automatic shutdown procedure including rinsing, to protect the tubes from dried ink deposits. As soon as the power is restored the printer is quickly operational again. The ACPS contains very long-lasting Super Charger Capacitors, not conventional accumulators. Charging lasts only around 2 minutes. The ACPS is available optionally (only for EBS-6600 and EBS-6900).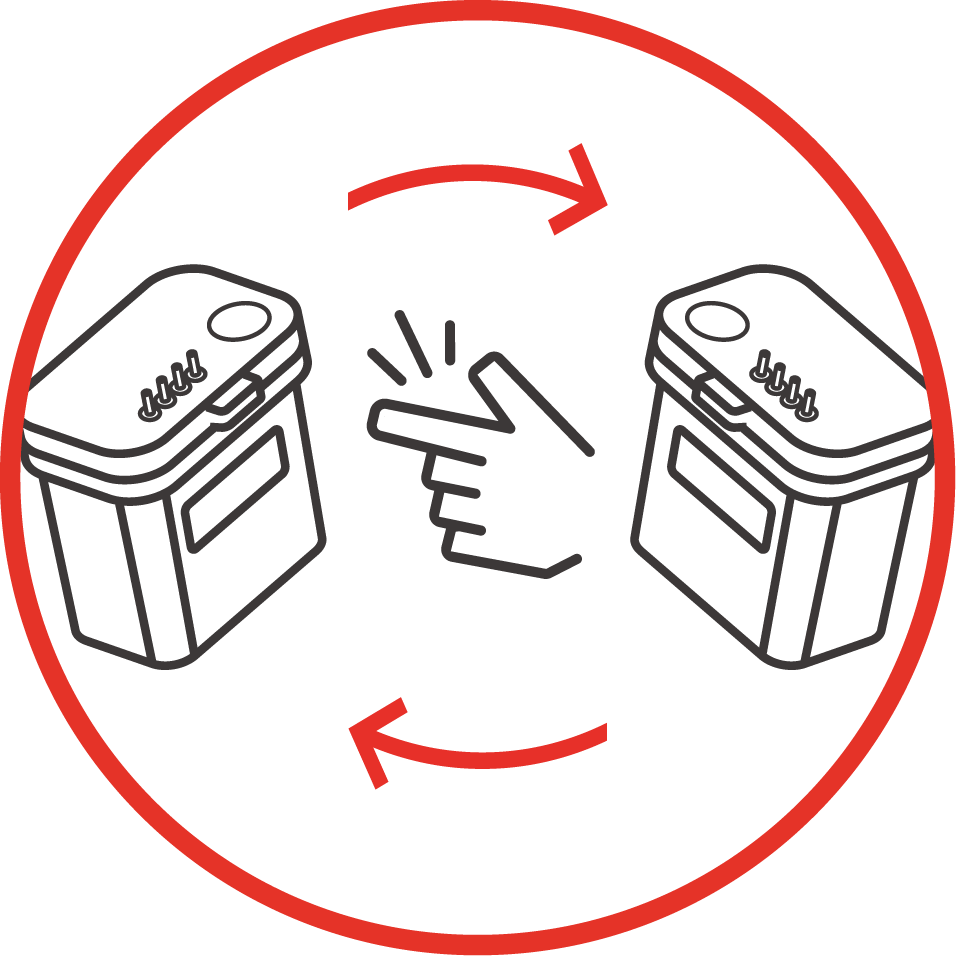 Simple maintenance - iModule®
The EBS BOLTMARK II series is fitted with an integrated ink system, which can be changed in 3 simple steps in less than a minute: Open the flap, remove used iModule®, insert new iModule® – done! No technician and no tools needed. Equally, the quick change of ink and solvent bottles works in the same way. No interruption of printing, no unscrewing of the bottle cap and no dirty fingers: Remove the used bottle, insert the new one – click!
Protection class IP55 and IP65
IP55 - high protection grade of the housing against intrusion of water and dust guarantees high reliability of the printer over a long period. Keypad, display and connectors are protected against chemicals and water spray from all directions. All electronical and mechanical parts are protected from external influences by special mechanisms.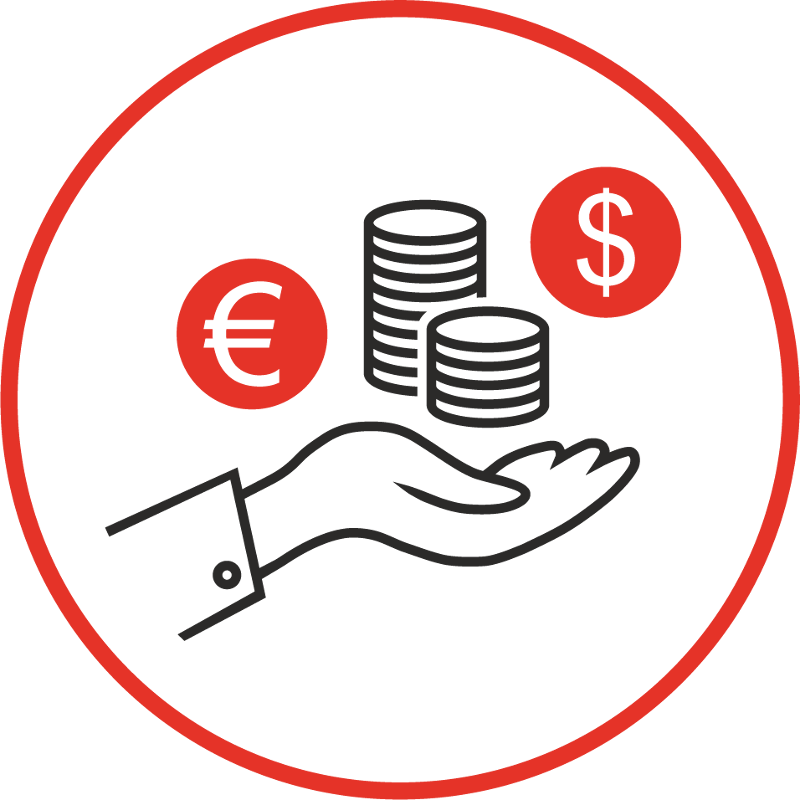 High efficiency
With a power consumption of only 19W, printer from the Boltmark II series currently are the most efficient inkjet printers on the market. Furthermore the printers are very economical in terms of ink and solvent consumption.