Galway Cartridge provides a service for sales/repairs of desktops and laptops.
Our qualified technicians would service/repair all models and brands of desktops and laptops such as:
HP, Acer, Lenovo, Dell, Toshiba, Ibm, Samsung, Pacardbell, Fujitsu Siemens, Sony, Compaq and many more.
Services include virus removal, software installation, operating system reinstallation, data backup, memory upgrades, supply and fit computer parts & peripherals.
Galway Cartridge also offer hardware repair such as Replacement of Laptop Screens, Inverters, Keyboards, Hard Drive, Motherboards for all laptops, Netbooks & PC's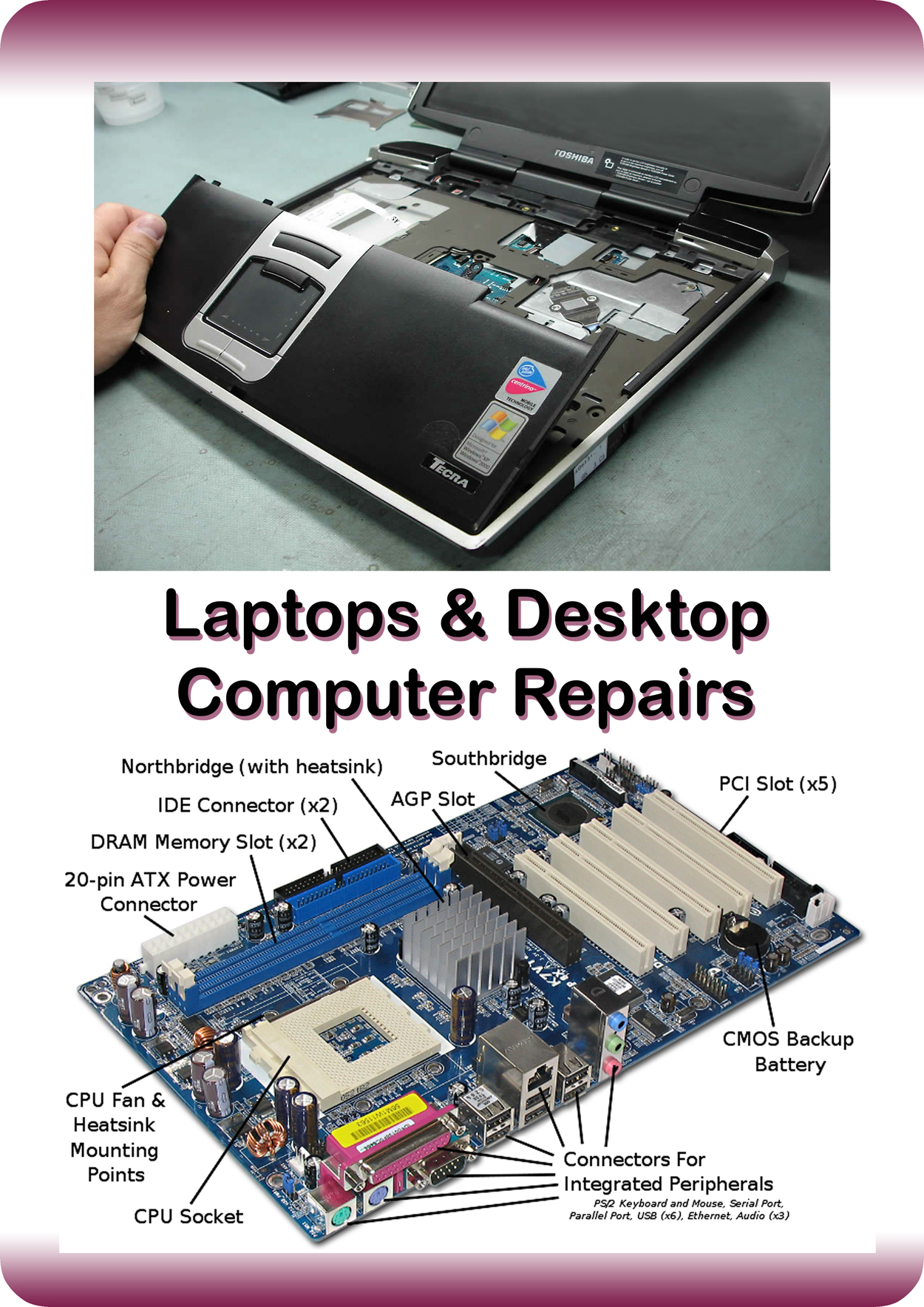 Computer Tune-Up Service
Every now and then, every PC or Mac needs a tune-up. We offer a total computer tune-up and health check service for both Windows and Mac systems.
The Tune-Up process includes:
Professional assessment of the PC to identify the root cause of system slowdown. This includes diagnostics on PC's RAM, hard drive and motherboard.

Cleaning out any temporary, junk and cache files that may be slowing down the computer

Running a professional virus, malware and rootkit scan to detect and remove any malicious executables that may be running in the background.

Uninstalling any unwanted programs.

Installation of anti-virus/ malware software (free version with 1 year subscription)


Optimizing the PC Boot Process so the PC starts faster.
The price for this service is from €45.