Inkjet or Laser?
The first question all customers must ask themselves is what & how much you plan on printing?
Color inkjet printers cover the bulk of the market simply because they can print just about anything: small documents, assignments, flowcharts or glossy photos, you name it. But printed text from inkjets doesn't always look as sharp as from a laser printer, they're typically slower, & in most cases they cost more to keep running.
Laser printers rule the roost in offices because they can print large volumes of text quickly, reliably & are cost effective. Now Color lasers have also fallen into the range of affordability for customers, but the cost of replacement color laser toners can be high, often making them a poor option for home use.
If you're more interested in preserving family photos on paper than printing off homework assignments or flowcharts, consider a dedicated photo printer. Though they lack the flexibility of multitaskers, the quality of prints is typically much better.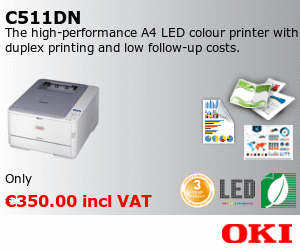 All-in-One?
Both laser & inkjet printers are available with a scanner bed on the top of the unit, turning them into all-in-one (AIO) machines: printer, copier, scanner, and/or fax (also called a multifunction printer or MFP). Although you might not need all the functions, buying an all-in-one printer for home use makes a lot of sense, not only because it's cheaper than buying a printer and a separate scanner, but also for the sake of saving space.