EBS-1500 Series Industrial INK-JET Printers (DOD, LCP)
The EBS-1500 series is a very compact and modular inkjet printer with high print performance. The starting point for the development of this printer series was high availability and versatility. These features are guaranteed by the modular concept and the robust construction of the EBS-1500. The ultra modern controller can store more than 1000 texts in the memory and, with its QWERTY keyboard and WYSIWYG screen it is very simple to use. Its robust print heads allow one or more lines of text and/or logos to be printed. The special ink chamber and the connection to the nozzles keep maintenance to a minimum.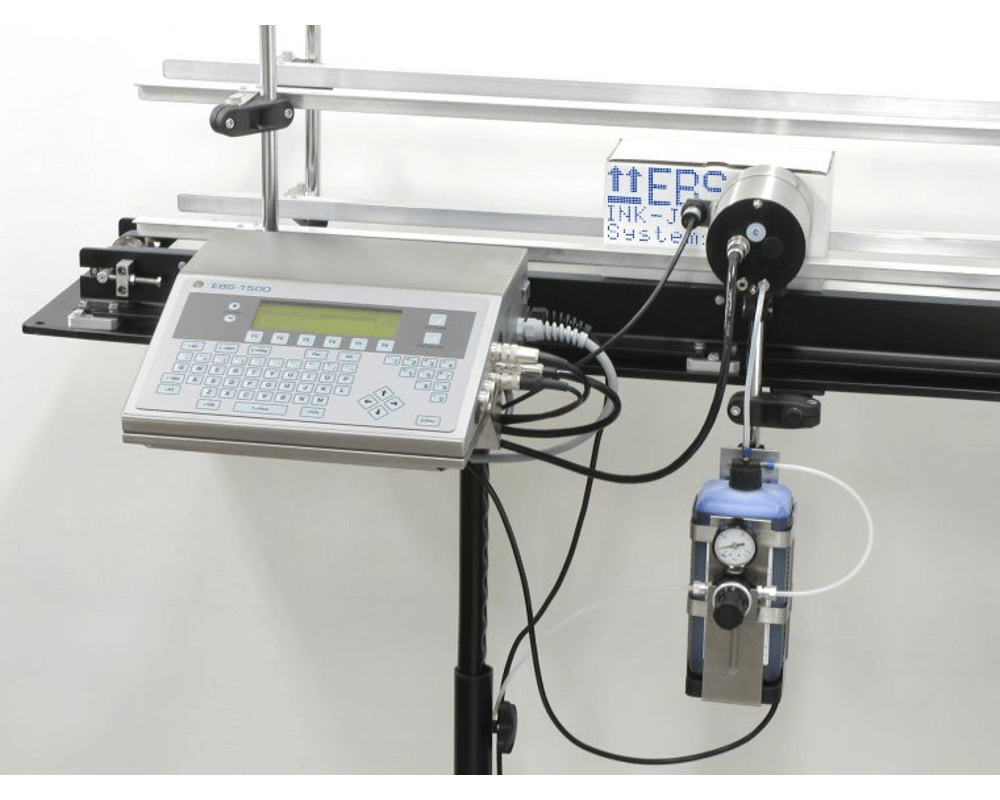 Flexible, modular design
A single EBS-1500 controller can drive up to 6 printheads located on the same side or on different sides of the production line. Five different printheads offer print heights ranging from 11 to 115mm with a large choice of ink types and colours. Printheads on the same system can use different ink colours allowing multi-colour printing. Four ink systems are available ranging from 1 to 25 litres to suit differnet applications.
Printheads – all print in any direction
0711   7-dot / 11mm printhead – 1 line of print
1632   16-dot / 27mm printhead – 1 or 2 lines of print
2540   25-dot / 40mm printhead – up to 4 lines of print
3256   32-dot / 56mm printhead – up to 5 lines of print
64115   64-dot / 115mm printhead – up to 10 lines of print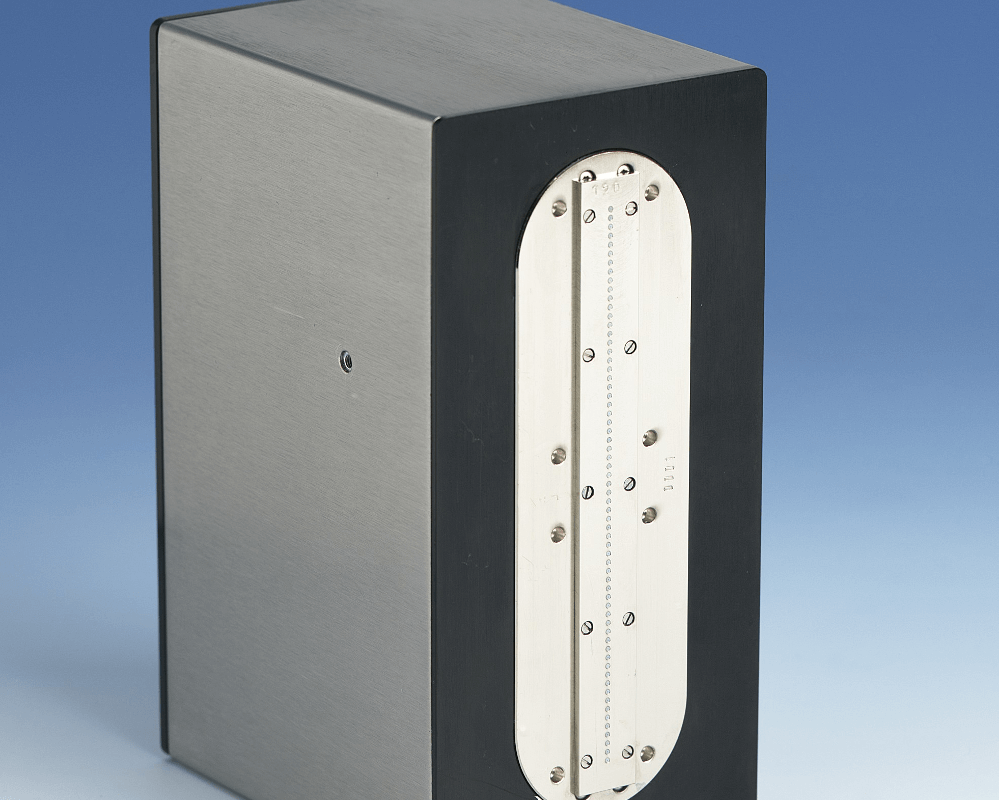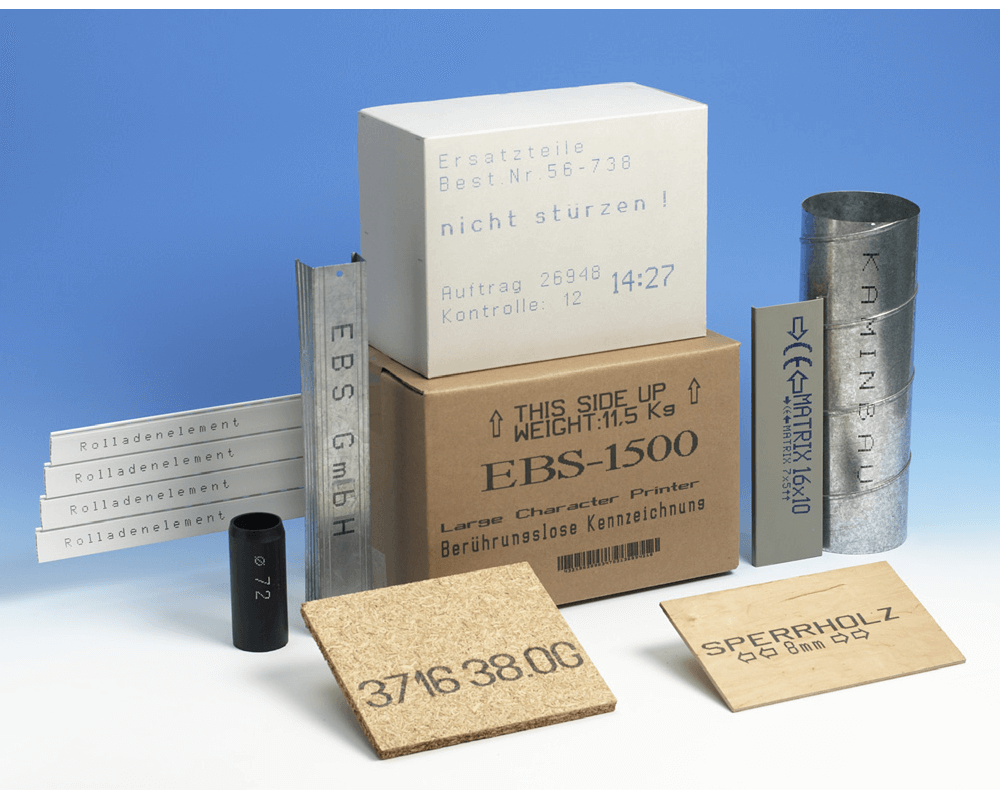 Industrial build
The EBS-1500 uses solenoid-driven print mechanics allowing fast-drying inks to be used and preventing dust and debris from clogging up print nozzles as well as having no valves to wear out. Heavy-gauge stainless steel is used in all components and the industrial membrane keyboard is resistant to chemicals.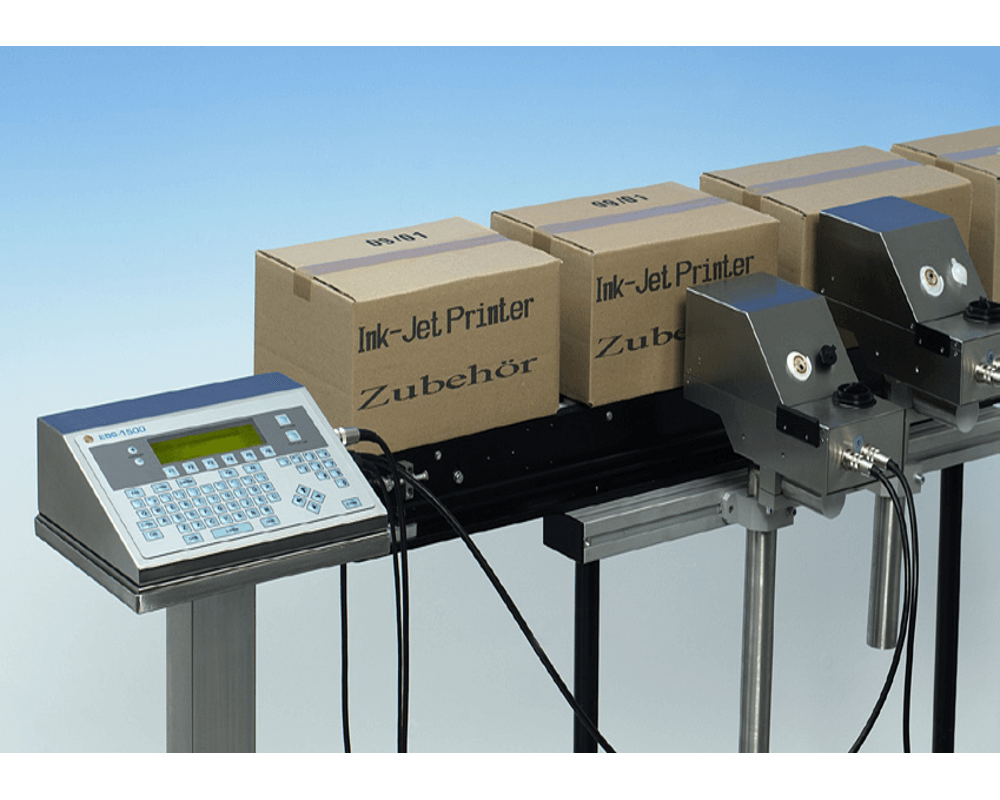 Wide range of inks
A choice of water, ethanol, acetone and MEK-based inks is available to allow printing on virtually any surface – porous or non-porous. Acetone and MEK based inks offer a fast dry time on non-porous surfaces such as plastic, metal and glass.
For more info, please contact Raj on 091-763727