Galway Cartridge launches a new 'Back to Business Safely' Hand Sanitiser Package to help local businesses prepare to re-open.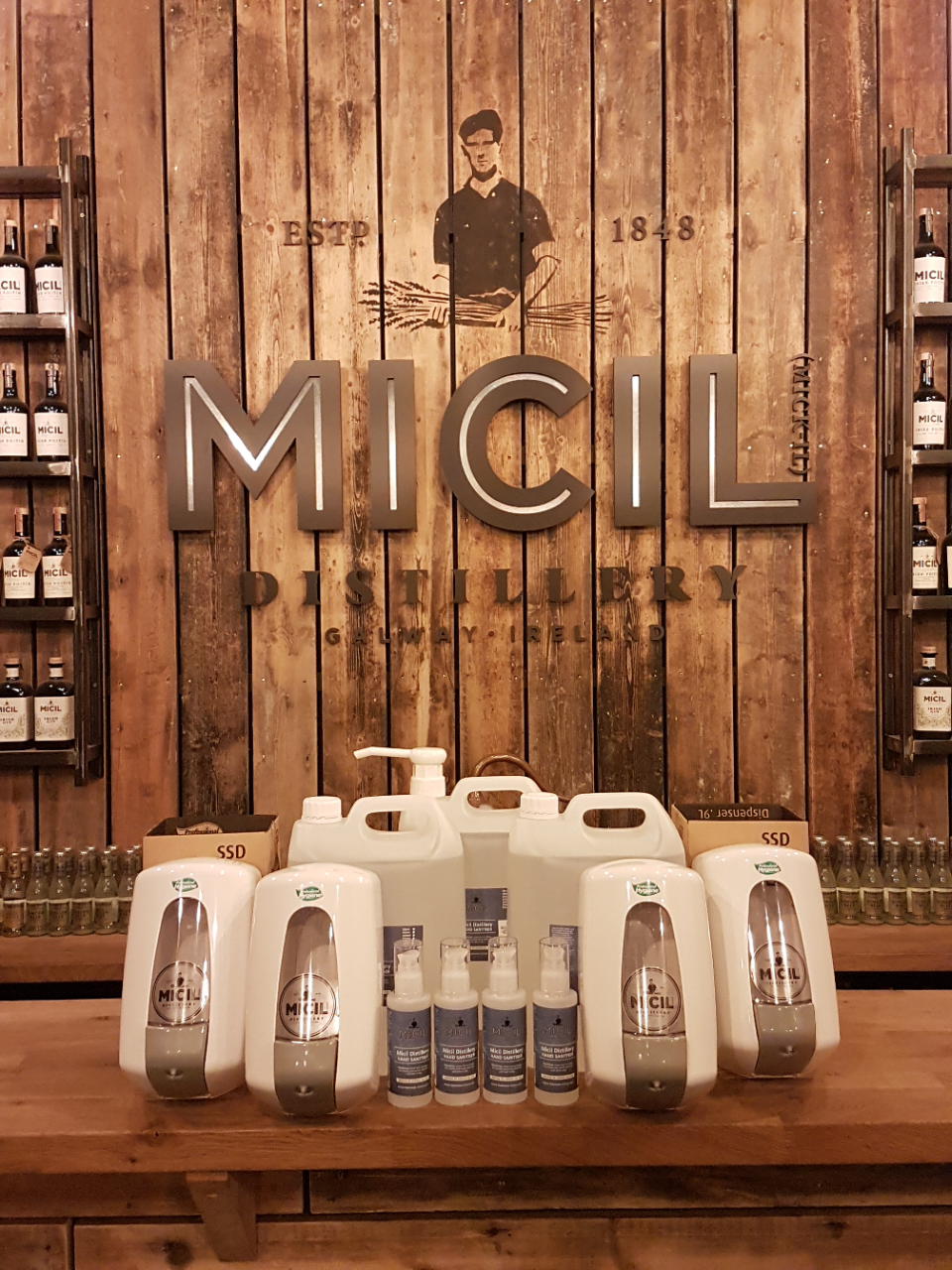 Locallly produced in Galway, the Hand Sanitiser Package aimed at helping small businesses or organisations to adapt new hygiene practices as they re-open their doors to their staff and the public. 'Back to Business Safely' hand sanitiser package is available to order from Monday 1st June onwards, and includes:
4 x refillable hand sanitiser wall-mounted dispensers
4 x 150ml Micil hand sanitiser pump-top bottles
3 x 5 Litre refill drums of Micil hand sanitiser
1 x reusable 5L pump dispenser
Designed to relieve some of the stress that small local businesses may face in implementing updated hygiene practices, the package is affordably priced at €295 + VAT.
Although the local distillery do not have the production facilities of larger manufacturers, and are producing, bottling and labelling all their sanitiser by hand at the distillery in Salthill, they remain committed to keeping their prices as low as possible to support local businesses. Due to this, Micil Distillery Hand Sanitiser is cheaper than that available from most of the large wholesale suppliers, many of whom currently do not have availability.
The 'Back to Business Safely' hand sanitiser package can be pre-ordered through us by phone 091-763727 or email @ info@galwaycartridge.ie.
For other enquiries and larger or custom packages, please use the contact us form.